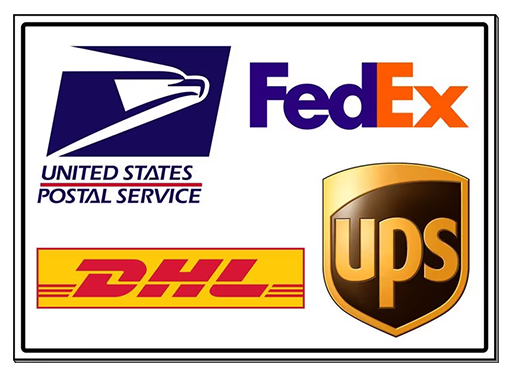 This is an American-owned business that doesn't believe it should take 45 days to receive your product from China. Orders are sent from our New Jersey warehouse via USPS, FedEx, UPS, or DHL for international customers depending on speed and efficiency of delivery. Product will be shipped within 48 business hours. Please allow between 5-7 days for standard delivery. You will be emailed a tracking link after your order is shipped. Thank you for your purchase!
What makes this Neck Massager special?
Our Neck Massager uses a combination of technologies, including ultrasound, infrared heat, EMS (electrical muscle stimulation), and magnetic mode to stimulate and relax your muscles.
Multiple kneading massage nodes deliver gentle warmth and electrical pulsations 3 to 5 centimeters below the skin. Our Neck Massager replicates the traditional acupuncture and deep-tissue Shiatsu therapy allowing your stiff connective tissue to let go almost instantly by accessing the depth of your trigger points.
This results in more blood flow to problem areas and the release of natural painkillers called endorphins.
What is the battery life on the Wireless Pro version?
Equipped with a 1600 mAh battery; Micro-USB charging cord; Charge the device for 3-5 hours; Battery lasts up to thirty 15 minute sessions before needing to be recharged.
How big is the device?
7.87 x 7.87 x 2.76 inches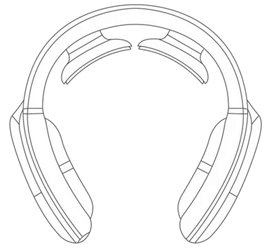 What kinds of benefits can I expect from my Neck Massager?
In addition to pain relief, our Neck Massager may help boost blood circulation, reduce inflammation and swelling, increase healing rates, and may improve flexibility.
You can expect to enjoy a deep tissue massage that may help open up pain points, improve mobility, and reduce discomfort associated with the following:
Neck Pain
Migraine
Arthritis Pain
Headaches at the back of the neck
Cervical Neck Pain
Pinched Nerves
Pain from Poor Posture
Muscle Spasms
Knotted Neck and Shoulders
And More...
Will this Neck Massager fit me?
Yes, our Neck Massager has an adjustable collar that can stretch up to 160°, providing a comfortable fit for anyone of any size.
Its Ergonomic U-Shaped design, tough elastic arms, and soft pressure band make it suitable for all neck sizes.
This seamless, lightweight, and comfortable design allows you to wear your Intelligent Neck Massager anywhere.
Can I use my Neck Massager on other areas of the body?
Yes, our Neck Massager comes with two pulse patches that can be attached virtually anywhere on your body where you feel tension or muscle pain.
How many modes and levels does it come with?
Our Neck Massager offers 6 different massage techniques and 15 levels of intensity for a complete and customizable experience.
Relaxation massage mode
Cupping mode
Scraping mode
Hammering mode
Acupuncture mode
Circulation massage mode
How long should I use the Neck Massager?
Our Neck Massager will shut off automatically after 10 minutes. It's recommended for use 2-3 times per day to effectively alleviate pain.
What kinds of feelings should I expect from my Neck Massager?
This device uses TENS technology. You will feel little shocking vibrations. If you feel like the shocks are too intense, you can easily adjust the intensity level with the remote.
Does this unit have heat?
Yes, it is equipped with 107.6 Fahrenheit constant-temperature and compress technique for ultimate relaxation.
Is there anyone that should not use this product?
Please do not use the product with the following medical conditions:
Heart pacemakers and other implantable medical electronic devices
Artificial heart or/and lungs and other life-supporting medical devices
Electrocardiographs
Pregnant women
Acute suppurative inflammation patients
Near the heart
Patients with sensory impairment due to high peripheral circulatory disorders, including diabetes